If you own land in Austin that's sitting around just waiting to be cleared, knowing exactly how to turn your plot into a usable space may feel like an intimidating task. 
Working with a land-clearing company like Good Guys Tree Service can help you convert your unruly property into a blank canvas for future construction or farming. Here's everything you need to know to get started.
What Is Land Clearing?
Land clearing removes vegetation and other obstacles from a plot of land to prepare it for agricultural use, new commercial or residential construction, or land management. 
When clearing land, trees, stumps, shrubs, grass, boulders, soil, and more may need removing to prepare the property for future projects.
Land Clearing Companies in Austin: Good Guys Tree Clearing
Good Guys Tree Service is one of Austin's top tree removal companies. Whether you have a sick tree that needs removing, an old stump that poses a tripping hazard, or unwanted trees, the company offers several services to help you with tree management. 
Here are some of the services Good Guys Tree Services provides:
Tree Removal
Sick or dying trees, trees that pose an obstruction risk to power lines, and trees that stand in the way of your vision for your land need to be removed, not just trimmed.
Good Guys Tree Service has over 25 years of experience removing trees, removing tree stumps, and clearing entire lots.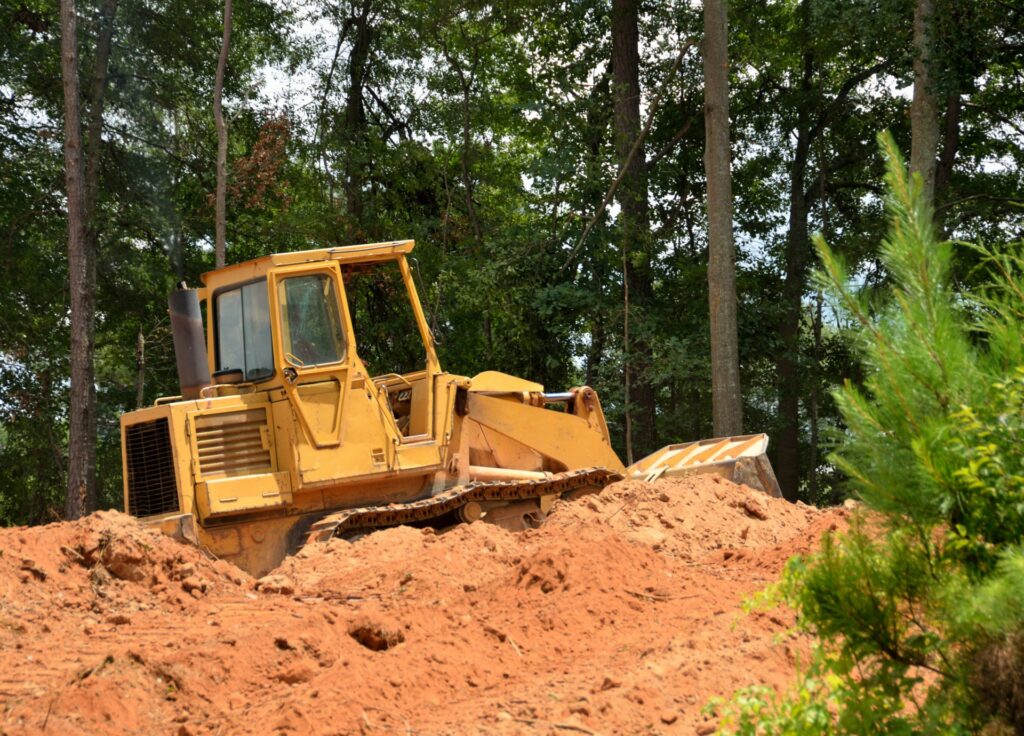 Tree Trimming and Pruning
If you don't want to completely clear your land, thinning out unruly trees can clean up your land without compromising on desirable, mature trees. 
Good Guys Tree Service can help you determine which trees only need trimming or pruning so that you don't need to remove healthy trees from your land.
Tree Fertilization
Even extensive land-clearing projects can benefit from leaving some established trees or saplings on the property. Mature trees can add curb appeal for future construction and may even increase your property value.
Good Guys Tree Service offers fertilization treatments to help any remaining trees flourish.
Tree Risk Assessments
If you're unsure about the health of your trees, calling in a certified arborist is one of the best ways to ensure old trees aren't endangering you or your family. 
Good Guys Tree Service has certified arborists onsite to inspect your property and determine which trees need removing.
Residential Lot Clearing
Good Guys Tree Service works with the greater Austin area to provide residents with tree-clearing services. Whether you have an urban residential lot or a rural lot, Good Guys will work with you to cater its land-clearing services to best suit your needs.
Clearing a Wooded Lot
Central Texas is notorious for its thick, woody landscapes. Good Guys Tree Service has the expertise to carefully remove trees and other obstacles from heavily wooded properties so that you can use your land to its full potential.
Methods of Land Clearing
Good Guys Tree Service uses several methods to clear land for the most comprehensive land-clearing services. Your tree removal specialist may use a combination of methods to clear trees, including chainsaws, shovels, forestry mulchers, bulldozers, and excavators, depending on the property. 
These are some of the best methods for getting the job done: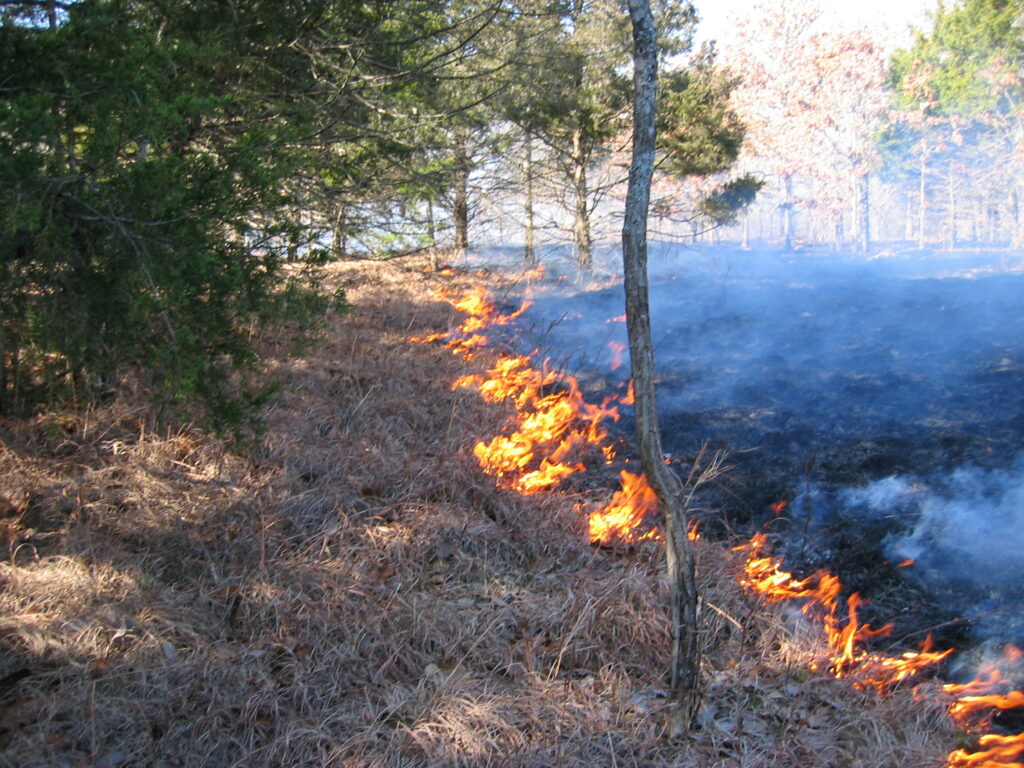 Cedar Removal
Despite popular belief, cedar trees are a native species in Central Texas. They get their bad rap from their water-guzzling properties, which can make other trees and vegetation on your land struggle to receive vital water and nutrients.
As such, many landowners want to remove cedar trees from their properties. Good Guys Tree Service uses high-horsepower machinery to get rid of cedar and open your land up to other more desirable trees like elm and live oak.
Forest Mulching
Trained professionals may use a mulcher to remove trees and dense vegetation, all while mulching and reusing that material on the cleared land. Mulching helps improve the quality of the land by protecting the microorganisms in the soil and providing nutrients through the decomposition of organic matter.
Mulching benefits your property by:
Restoring nutrients to the earth
Preventing erosion
Helping with water retention
Being cost-friendly
Right of Way Clearing
If you own property in Austin, Texas, it's your responsibility to clear any obstructions extending to the curb, street, sidewalk, utilities, alleyways, and any other public land. 
Depending on your location, this can mean a 10-foot clearing from your property to public property.
Land Burning
Land burning is a practice where a controlled burn removes trees and tree stumps from the property — either from a pile of removed debris or directly across the land through a practice called prescribed burns. 
This method quickly removes trees and plant matter from a piece of land, but it is harder to selectively remove vegetation from your property. 
Excavation, Demolition, & Removal
One of the fastest ways to clear land is through grubbing.
This method may use bulldozers, excavators, skid steers, backhoes, and other heavy-duty equipment to blaze through dense vegetation. Good Guys Tree Service will then mulch or remove the debris so your land is ready for the next stage in your planning process.
Land Clearing Equipment
The type of equipment a land clearing company needs to complete the job depends on the density of your property, obstacles, the topography, and more.
For example, if the ground is very unlevel or there are large trees and boulders, you may need excavation services. But if the property is mostly level and only has small trees or saplings, you might not need heavy-duty tools.
With this in mind, here are some of the most common land-clearing equipment options:
Chainsaws
Pruning tools
Excavators
Skid steers
Backhoes
Bulldozers
Mulchers
Brush mowers
Stump grinders
Land Clearing Company Alternatives
With a population growing further and further past city limits, the demand for land clearing services in Austin is skyrocketing. Make sure you comparison shop before taking on such an expensive undertaking. 
Check out our articles on competitors Cedar Eaters, Lone Star Trapping, and Kleensite before you commit.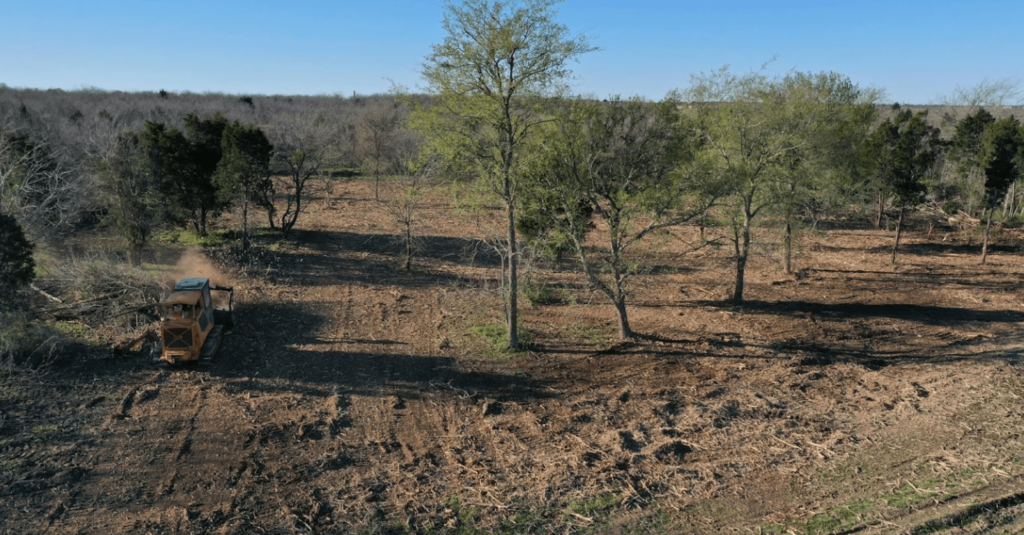 Conclusion: Land Clearing in Austin, TX
Clearing land in Austin can feel like a major undertaking. The soil is clay and rock, making it challenging to remove trees, shrubs, and other vegetation by hand. 
With the help of a professional land-clearing company like Good Guys Tree Service, you can quickly tackle the job and move on to your next big project.
They can be reached at:
Website: goodguystreeservice.com