If a heavily-wooded forest or residential property is all that stands in your way from having a functional Austin property, now might be the time to call on an experienced land-clearing company like Pierce Land Clearing. 
Land clearing is an efficient and effective way to make the most out of your property, but it's not always straightforward. 
Here's the 411 on land clearing in Austin, Texas.
What Is Land Clearing?
Land clearing removes unwanted trees, shrubs, and other obstacles from a lot to prepare it for development. Whether you want to turn your land into pastures for grazing, a functional business property, or a residential home, land clearing involves the use of heavy machinery and manual tools to knock down unwanted vegetation, rocks, and even old structures.
Land Clearing Companies in Austin: Pierce Land Clearing
Working with a top land-clearing company in Austin, Texas, is essential for a successful project every step of the way. Pierce Land Clearing is a premium land-clearing company that handles jobs of any size to provide landowners with state-of-the-art services.
Lot Clearing Services
From small, residential lots to grand, wooded lots, a land-clearing company can customize the best plan for clearing your lot so that you can have the property you've always wanted. Pierce Land Clearing offers both residential and commercial lot-clearing services. 
Below is a breakdown of the services the company provides.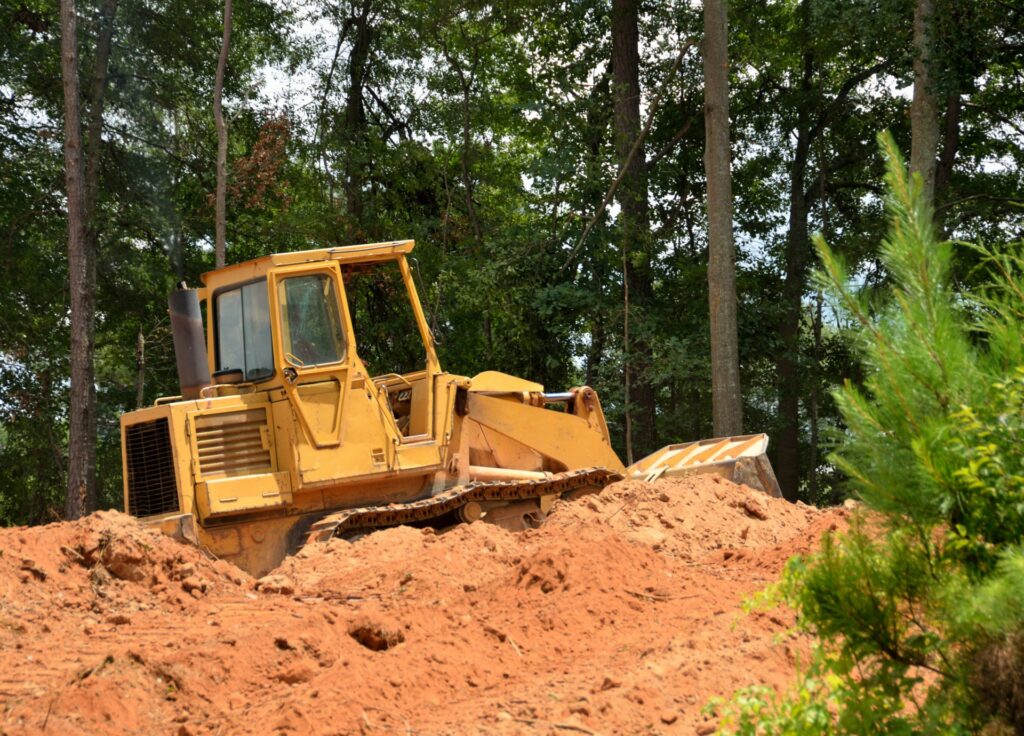 Residential Lot Clearing
If you're hoping to clear a residential lot for a new or even existing home, the premium land-clearing company has all the tools and equipment to carefully and selectively remove vegetation, obstacles, and structures from the land.
Clearing a Wooded Lot
Clearing a heavily-wooded lot is no easy feat. With Pierce Land Clearing, you can have your wooded lot cleared in no time so that you can start planning the next stage of the land development process.
Methods of Land Clearing
Austin, Texas, and surrounding areas of the Hill Country can have a versatile landscape, making it important to have several land-clearing methods on hand. Check out some of the land-clearing methods in Austin below.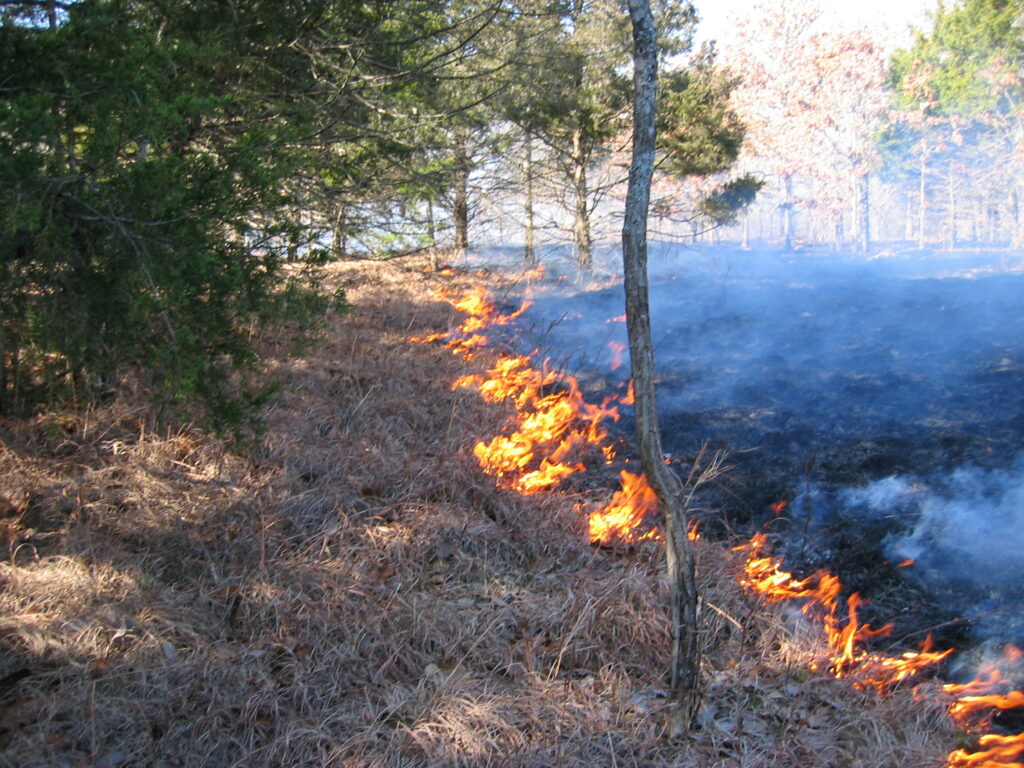 Cedar Removal
While cedar trees are a native species, these water-guzzling trees can deplete other trees and vegetation of water and nutrients, making them a major pain to deal with. 
If you want your live oak and elm trees to stand a fighting chance, Pierce Land Clearing can use high-horsepower mulchers to trample cedar trees on the spot.
Forest Mulching
Forestry mulchers bring an economical and environmentally friendly land-clearing method to the table. 
By mulching trees as they're knocked down, your land can benefit from erosion control, water retention during droughts, and the restoration of key nutrients and microorganisms in the soil. You might also save money on hauling services.
Right of Way Clearing
If your land has an easement agreement, you are required by law to provide public or private access. For residential homes, this could mean ensuring that no trees, vegetation, buildings, or other obstacles are within 10 feet of roads, walkways, or other public property. 
For some properties, this could also mean creating public access to utilities, pipelines, waterlines, roads, and more.
Pierce Land Clearing has the expertise to clear right-of-way land where it's needed so that you're not in violation of the legal responsibilities found on your deed. 
Burning
Some land may be eligible for land-burning services. Pierce Land Clearing recommends using mulching techniques to clear land, rather than burning techniques. Mulching is cheaper, safer, and faster.
Excavation, Demolition, & Removal
If your land has large trees, rocks, and obstructions, Pierce Land Clearing uses excavators, bulldozers, rock-milling skid steers, and forestry tractors with special mulching attachments to handle the job. 
After removing obstacles, the company backfills holes and then removes unwanted organic matter. To help property owners manage the high costs of haul-offs, Pierce Land Clearing mulches as much of the land as possible. 
Land Clearing Equipment
Your property's vegetation, terrain, and obstacles will determine the type of equipment your professional land removal company uses to complete the job. 
Pierce Land Clearing owns a variety of 150- to 400-horsepower skid steer mulchers amongst other heavy-duty equipment to quickly clear out your land.
Chainsaws
Pruning tools
Excavators
Skid steers
Backhoes
Bulldozers
Mulchers
Brush mowers
Stump grinders
Land Clearing Company Alternatives
As one of the fastest-growing areas of the U.S., clearing land fast without compromising on the beauty of your land may be more important than ever before.
Before you pick a land-clearing company, take a look at our articles on competitors Austin Capitol Tree, Austin Ace Construction, and Austin Good Guys.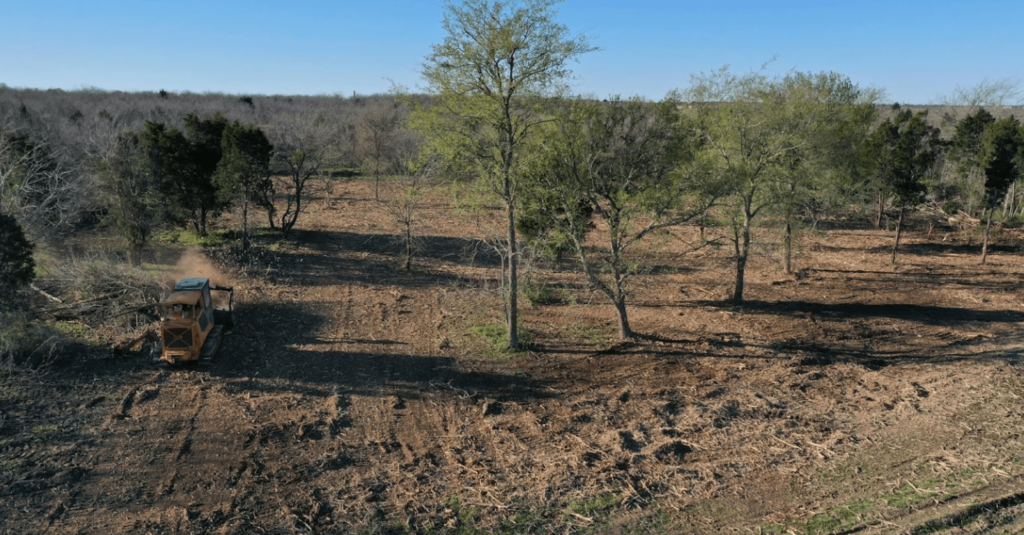 Conclusion: Land Clearing in Austin, TX
Land clearing can be a major undertaking. Working with a trustworthy land-clearing service can help make the project go smoothly and quickly so that you can have your land ready to go. 
Contact Pierce Land Clearing to customize your land-clearing services today.
They can be reached at:
Website: piercelandclearing.com