Land is a hot commodity in Austin, Texas, and the surrounding areas, but if your lot is full of trees and vegetation, you could be missing out on the perfect investment opportunity. That's where an Austin land clearing company like Underbrush Clearing can help. 
Here's everything you need to know about working with Underbrush Clearing to have your lot cleared in no time.
What Is Land Clearing?
Land clearing is the process of ridding your land of trees, vegetation, obstacles, and even old structures. Whether you're hoping to clear your land for grazing or you want to perfect your residential lot, you'll need to do some amount of land clearing to open your property to the possibilities. 
Land clearing involves the use of either manual tools or heavy machinery to get the job done. The denser the vegetation, the more likely your lot will require extensive work to have it cleared.
Land Clearing Companies in Austin: Underbrush Clearing Land Clearing
The best way to clear a lot is by working with an Austin land-clearing company. Underbrush Clearing is a top-rated company that works with you to clear your land exactly how you want it. 
The company uses powerful machinery to clear even the toughest lots — clearing several acres per day — so that your project can be completed on time. 
Lot Clearing Services
From big to small, no lot is too challenging for Underbrush Clearing. The skilled team can tackle your smaller residential lot, and it can take down acres of wooded forests at a time. 
Here's a closer look at their services.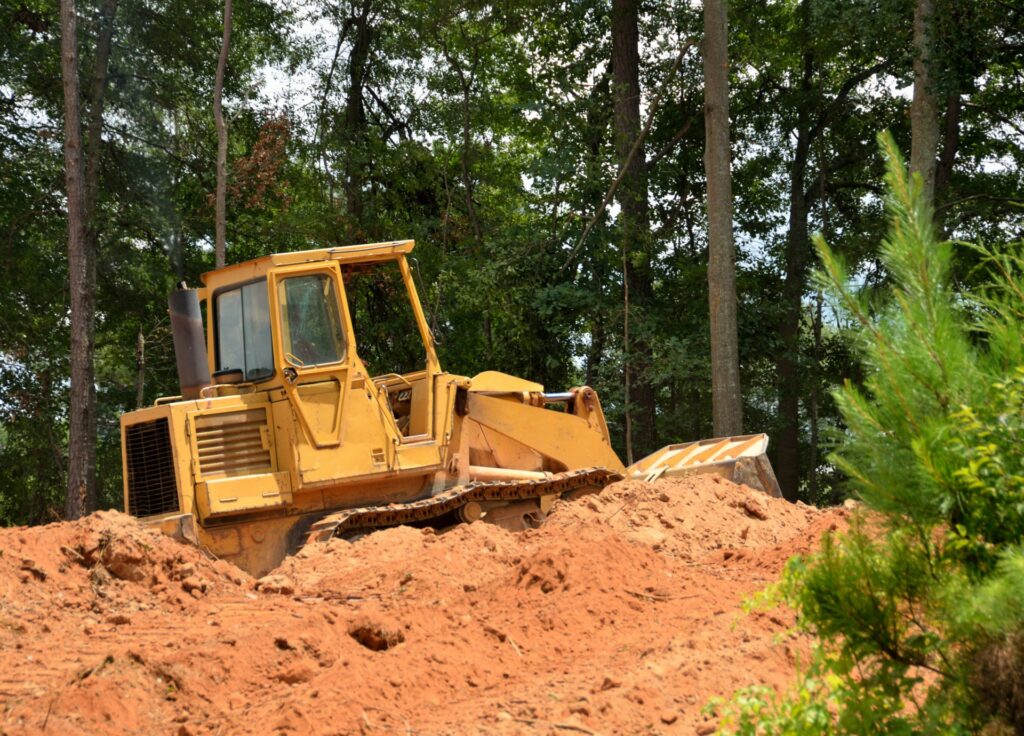 Residential Lot Clearing
If all that's standing in the way of your perfectly constructed home is a patch of trees, a land clearing company can easily remove trees and underbrush from your lot to help you move on to the next stage of development.
Underbrush Clearing will work with you to selectively clear trees, vegetation, and obstacles in a way that best serves your property. 
Clearing a Wooded Lot
For densely, wooded lots, Underbrush Clearing has powerful equipment in Central Texas for pummeling through woods and clearing out underbrush. The team of trained experts operates heavy-duty machinery that allows them to cut through heavily-wooded forests. 
You can also work with the crew to selectively clear out invasive trees while preserving beneficial trees. 
Methods of Land Clearing
Underbrush Clearing uses a variety of methods to remove vegetation and obstacles from your lot. 
Below are some of the top land-clearing methods the company might use.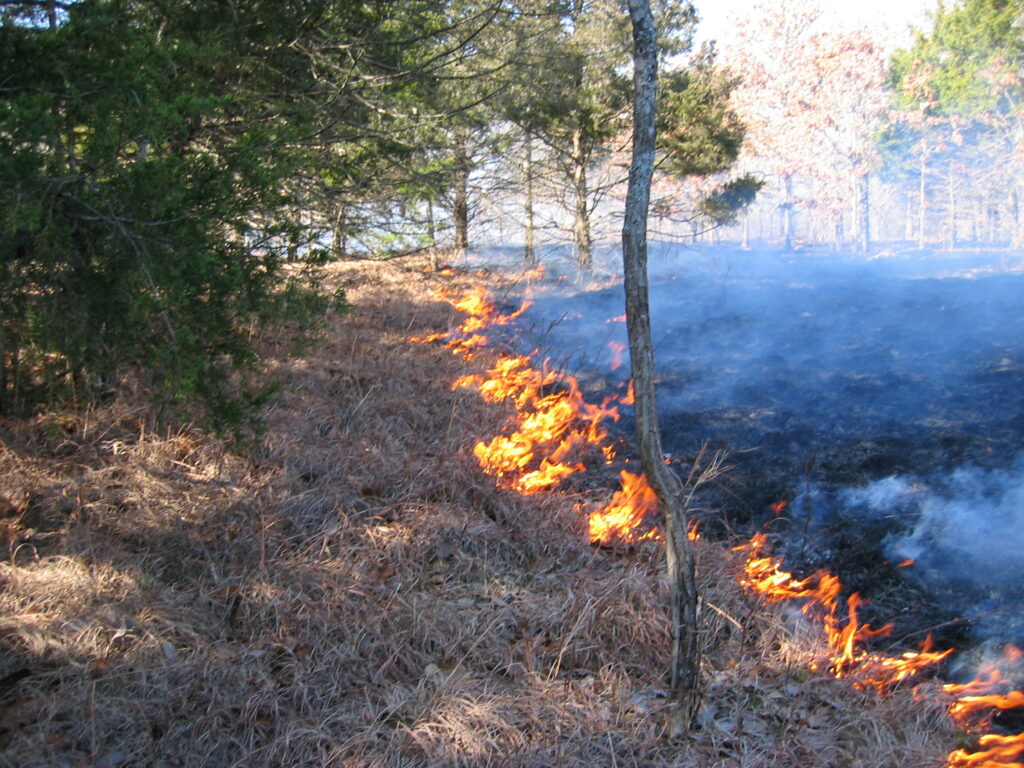 Cedar Removal
The rolling hills of Central Texas seem speckled with cedar trees, and it's no wonder these trees are mistakenly said to be invasive. While some may find them nice to look at, these trees absorb up to 20% of rainwater, according to Edwards Aquifer. They are also notorious for causing allergies. 
Underbrush Clearing uses some of the largest forestry mulchers on the market to quickly destroy and then mulch your unwanted cedar trees.
Forest Mulching
Underbrush Clearing specializes in removing forests of cedar and mesquite trees from your lot and preserving mature, desirable trees. The team uses 350-horsepower forestry mulchers to quickly destroy and then mulch trees. 
Mulching is an environmentally friendly and cost-effective way to clear land. You can save hundreds of dollars by choosing to mulch your vegetation instead of hauling it away. 
By keeping the mulch on your property, you help lock in essential nutrients, microorganisms, and moisture in the soil, improving the quality of the land. 
Right of Way Clearing
If your deed has an easement agreement, you must provide access to certain public or private entities. 
For residential lots, this means keeping trees, branches, buildings, and other obstacles at least 10 feet away from roads, powerlines, walkways, or other public essential structures. 
Some properties may need extensive land clearing to make way for utilities, pipeless, waterlines, access roads, and more. 
Underbrush Clearing knows all the ins and outs of land clearing for right-of-ways so that you can rest easy knowing your land isn't in violation of the law.
Burning
If your land is eligible for land-burning services, you'll need to contact Underbrush Clearing to see if they offer this service. The company prefers to use eco-friendly practices like mulching to clear land. 
Excavation, Demolition, & Removal
Large trees, rocks, and other obstructions are no match for trained professionals. Underbrush Clearing specializes in crushing rocks and quickly clearing land using excavators, bulldozers, mulching machines, and more. 
Land Clearing Equipment
The company may use a variety of heavy-duty, high-horsepower equipment designed for forestry. Whether you want your debris mulched or removed, they'll help take care of your land by tailoring the right plan for your project.
Additional equipment they might use includes:
Chainsaws
Pruning tools
Excavators
Skid steers
Backhoes
Bulldozers
Mulchers
Brush mowers
Stump grinders
Land Clearing Company Alternatives
The Austin area continues to grow at rapid speeds, making expansion into forested lots the perfect opportunity for land investment. 
Before you choose a land-clearing company, check out our articles on competitors Austin Land Clearing, Ace Construction, and Sid Mourning Tree Service.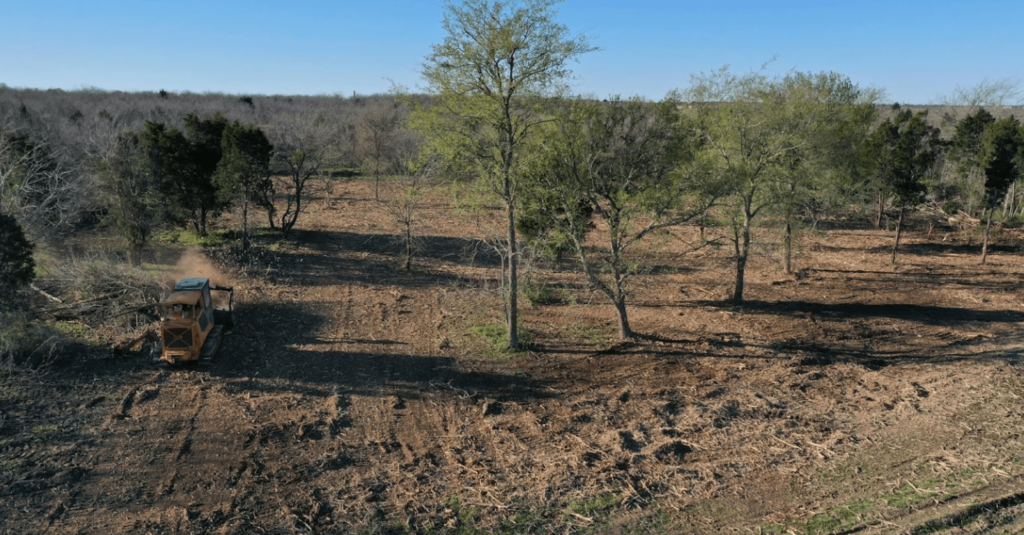 Conclusion: Land Clearing in Austin, TX
Land clearing is a big project that requires the skilled hands of trained professionals. Work with Underbrush Clearing today to get started on clearing land on your property. 
They can be reached at:
Website: https://underbrushclearing.com